Make your marketing simple
We know you are busy working on your business.
And we are here to help.
BiziBakes websites are so simple and all inclusive... you can can just add the cherry on top!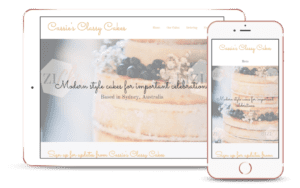 BiziBakes websites start with a FREE 2 week trial where you can play with the system, set up your new website and see how much you love it!
You won't be asked for a credit card or any payment at all to simply try it out. You literally have nothing to lose.
If for some weird reason you don't like the system, take no action and your website will disappear at the end of the 2 weeks. (Obviously we'd love your feedback on why you don't love our system though!)
If you love your new website, you can then take the option to make your website live, upgrade to your own domain name and decide if you would like to add on your own email address... take the plunge and have a go now.
For FREE!
PAY BY THE MONTH
2 week FREE trial! No credit card required
PAY ANNUALLY
2 week FREE trial! No credit card required