The most essential thing for building your business is building your list of customers.
When you are online, the best way of doing this is by collecting your customer's email addresses when they are reaching out to you...
It's simple to add in a 'form' where customers enter their details and offer you their email address on most websites.
There are usually templates built in to your site builder OR you might need to install a plug-in to allow this.
BiziBakes websites can have a built-in form to connect your customers to your MailChimp, ConvertKit, AWeber systems (or any other brand!!)
But yes, it's complex and sometimes overwhelming.
You may even be wondering what these are, or what they do!
To set up a system that collects your customer email addresses (and other data) choose one of the many email marketing systems that are available online.
MailChimp is one of the oldest and a very common one.
To prepare for your account, sign up for your new MailChimp account.
When we are setting up your BiziBakes website, we will need to have your MailChimp account information, including your API (which is given to you once you sign up).
An automated email marketing system will allow you to send out scheduled emails and newsletters to your customers.
In my day job, I send out at least one email newsletter to over 100,000 people every single week.
Those emails are landing directly into my customer's inboxes and clearly advertising what I want them to know...
I have the ability to sell something to a customer, or to inspire people to buy something, attend an event or connect with our brand.
And I'm happy to help you!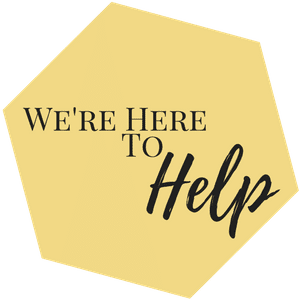 While we don't have any formal, official packages available yet for email templates, they are in the works!
If you're keen to learn more about how this will play out or have my guidance on what to say, how to set it up or just have me read over your draft, let me know!
Fill out the form below.